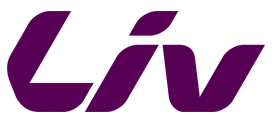 Alight 3 Disc Ltd Edition
In partnership with Breast Cancer Now for breast cancer awareness month, this limited edition Alight 3 Disc is designed to fit seamlessly into a fun and healthy lifestyle. Start your journey to improving your physical and mental wellbeing, with all the profits from the sale donated to Breast Cancer Now.
With its lightweight design and upright flat-bar positioning, this premium bike makes it easy to pedal to work, zip around the city and get out onto country roads with the confidence of stopping power through disc brakes. Add a rack and panniers for more extensive weekend exploration or in-town carrying capacity. Modern finishes keep style at the forefront of every ride. Women's-specific geometry and sizing gives Alight Disc a stable, confident ride quality. And thanks to integrated dropouts, it's easy to personalise with racks and fenders.
Key Performance Factors
Casual Comfort
An upright riding position, flat handlebars, and 3F Design Philosophy make commuting or a casual spin comfortable without compromising efficiency.
Makes Fitness Fun
The lightweight, balanced geometry of the ALUXX aluminium frame blends speed and stability for a ride that's just plain fun.
Stylish Versatility
Equipped with integrated dropouts for racks, fenders, or panniers, this bike blends city style and road bike agility.
Every effort has been made to ensure accuracy throughout this website. However, Giant reserves the right to change bike specifications, features, prices and colours without prior notice. "100 % of profits from each bike sold will be donated to Breast Cancer Now, a charity registered in England and Wales(No. 1160558), Scotland(SC045584) and Isle of Man(No. 1200). This is expected to be a minimum of £200 per bike."